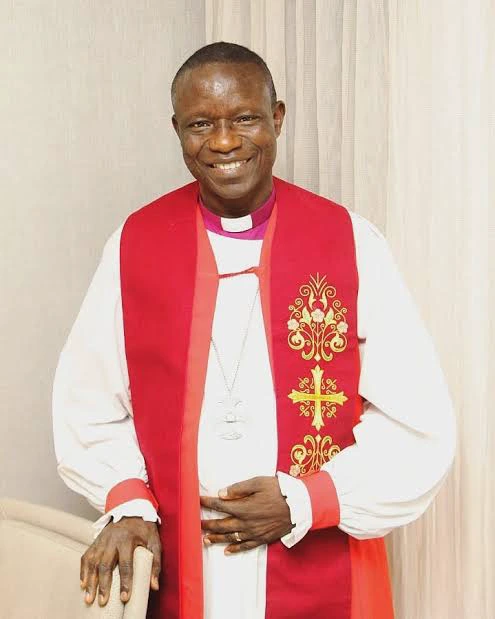 Bishop Francis Wale Oke the President and Founder of The Sword of The Spirit Ministries International with the Headquarters located in Ibadan Oyo State, Nigeria speaks on: "Efficacy of prayer and how prayer can turn things around"
During a recent ministration on a telecast on Facebook, the preacher recalled his experience. This was a little over two decades ago when a supposed character flaw would have completely swept off his ministerial record in God's vineyard.
Bishop Wale Oke described how he went extra mile in profound humility to seek the face of God, who is a merciful forgiver of sins.
The point of his sermon centred on the "Efficacy of Prayer and How Prayer can turn things around"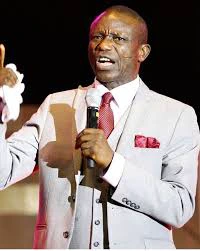 Battle from every front
Hear the Bishop: "There was a time the enemy wanted to wipe me off. The battle came from every front, I look to the left, no help came. I look to the right, no help. I just looked around, I then faced God, and began to do what I needed to do," The Bishop recounts.
"I began to pray and humble myself and I began to fast. I made up my mind, with help of God, that I would resolve this matter, If God is on the throne, He is the Father of mercies and the God of all comfort.
"I decided i won't quit and i wouldn't wait until I resolve this matter. I began to fast and I was so motivated I fasted 40 days, I realized I wasn't tired because I have not gotten what I wanted." he explained
Humility before God
The clergyman continues:
"When the fast was 189 days, I am telling you the truth, I have even shrunk physically. I wasn't using the fasting to bribe God. forget it! I was only humbling myself before God so he can lift me up.
"We must, however, have a correct understanding. If you have sin in your life and you don't want to repent and you are fasting, you are just wasting your time.
"Fasting does not atone for sin, it is the Blood of Jesus that wipes away sins. When you repent and you apply the Blood, your transgressions and iniquities are washed away. Your sins are all forgiven.
"I got up in the night to pray, i didn't eat. I decided to come down, the kids then were very small and I didn't want to disturb my family and I began to speak in tongues and started to explode in the Spirit. Yes, I anticipated it might get to a boiling point and I began to pray and pray. " the minister stated.
An answer comes
At this point the Bishop got a ray of hope. His story continues:
"Finally, the God of Israel answers prayer, when you humble yourself before God. There is a way you pray. You get to a point that it is impossible for God to answer. I am talking of the Almighty. It is impossible for him not to answer.
"When God wanted to wipe off the children of Israel, Moses got before him and began to pray and he told God, repent of this evil that you are about to do. Imagine a man asking God to repent!
"I can see right there the audacity of relationship with one's Maker, becoming so close to God. And the Bible says. "and God repented" That is what is possible. So, take time to develop your prayer life and with fasting."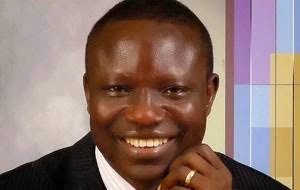 The desperate receives answers from God
The Bishop talks about the importance of fasting the right way, "I am not talking here of a proud fast, boastful fast in which you want everyone to know you are fasting. You are just wasting your time, God will not be impressed. I am talking of a humbling yourself and knowing it sincerely deep down in your heart. Anyone who is desperate for God would receive an answer. and I got there and intensified my prayer.
"There was no where else to turn. It was was only God and I began to groan in Spirit and then the prayer began to gather momentum and suddenly I heard a man singing outside my compound in the dead of the night around 3am. Singing with a beautiful baritone voice and I stopped. I realized God just wanted to call my attention.
"He called me by my native name that only my mother uses. There is nobody around me and most people around me don't know it. He said 'Are you still praying over this matter? Stand, rejoice and dance before me for I have taken over the battle and I would make your enemies barren of every good thing' It was that day I understood that barrenness is not just the barrenness of a child. It is something you desperately need."
Today, Bishop Oke's ministry is waxing stronger by the day to the glory of God.
Comments
Comments