Testimonies
Miracle Testimonies Erupt as Todd Dulaney Sings the Word of God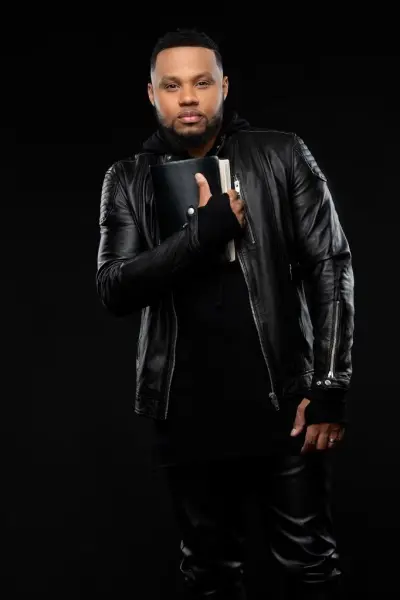 Renowned Professional baseball player turned gospel singer Todd Dulaney is now singing songs composed of words from the Bible and, as a result, is witnessing God's miraculous work.
His latest single, "Revelation 4," was taken directly from the words found in that chapter of the Bible.
"We just dug into the book of Revelation," he told The Christian Post in an interview. "I've been singing scripture lately and it's been successful, not just for me, but for the people. I've been able to release the Word of God over people."
The award-winning singer first started singing God's Word during his concerts and then released an EP, Back to the Book. He's continuing that momentum and said singing God's words is "a whole different ballgame."
"We've been intentional, my band and I, about making sure that we're not just singing what we say. But we're singing what He said and what He thinks. And this new song, we just popped open the book of Revelation and sang the heart of God and what's going on around the throne of God," he explained.
"Every night that we popped the Word open, it unlocked something crazy in our live concerts. So from there, it just made us want to dive in a little bit more, and we went to Revelation," Dulaney continued. "I kind of stayed away from Revelation, but now that I got in there, I'm like, 'Oh my God.' It's so beautiful to see the way they talk about what they're seeing in Heaven. The vision that John gives you of what he sees around the throne is crazy, so I had to write some type of melody to it."
The Illinois born artist encouraged people to remain heavenly-minded in these times and really focus on what is said in the Word of God about what awaits us in Heaven.
Since singing the word out in the atmosphere, Dulaney has seen the Bible lived out in real time.
"We get all type of miracle testimonies. We've seen blinded eyes open. We've got reports of tumors drying up in cancer," he testified.
He experienced "one of the most powerful testimonies" at one of his concerts after witnessing a blind woman in Arkansas regain her sight after being completely blind for 16 years.
It was just a night where the Holy Spirit had us calling out miracles," Dulaney recalled. "It was pressed upon us that night, no matter what song we went to, it was still about miracles that night. I'm like, 'Man, why do we keep talking about this?' [And] this lady, she came up to the front and said, 'I can see shadows now.' We were tripping!"
"So the pastor of that house came up and then he began to take it further. He said, 'You know, what, if you can see shadows, let's go for the whole thing.' We're praying, we're warring, we're worshiping, and then by the time she left stage [she]was able to see with complete clarity," Dulaney celebrated.
Now every time he's in Arkansas, the healed woman attends his concerts.
"She reminds us of the night that she received her sight from the Word of God. It is the highest level of truth," he declared. "I believe that, as a Body, if we stick to what He said more, we will see more of the results that He intended for."