Youths from the Redemption Camp of RCCG fulfilled the great commission of evangelism recently when they set out to recover lost souls for Christ. These youths took the bull by the horns when they carried out what some referred to as 'Creative Evangelism' while others tagged it 'Bicycle/Cycling Evangelism'.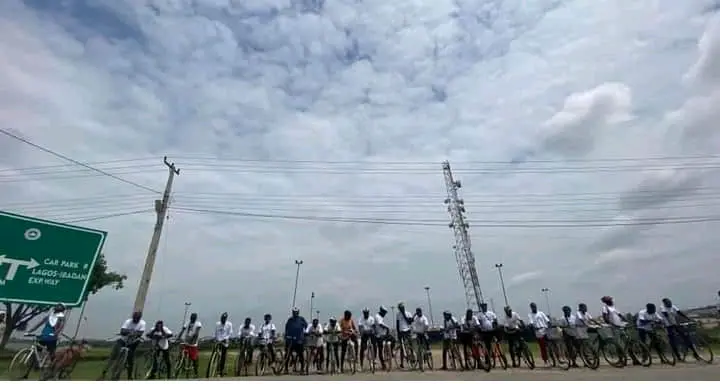 "It all started out of the love for Christ and Burden for lost souls", one of the youths remarked. The fascinating aspect is that these young boys and girls devised the means  to reach out to the hungry and lost souls amidst the scourge and inconveniences resulting from coronavirus pandemic and subsequent lockdown of Lagos and Ogun States.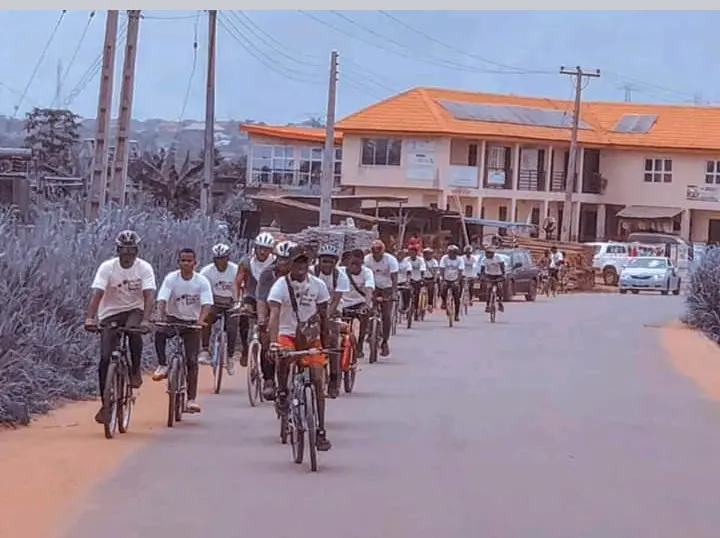 The event took place last Saturday morning as they journeyed from 'The Redemption Camp Old Auditorium' to the village of 'Simawa' in Sagamu Local Government Area of Ogun State. They carried out this exercise in order to share the gospel as well as to give relief materials to the residents.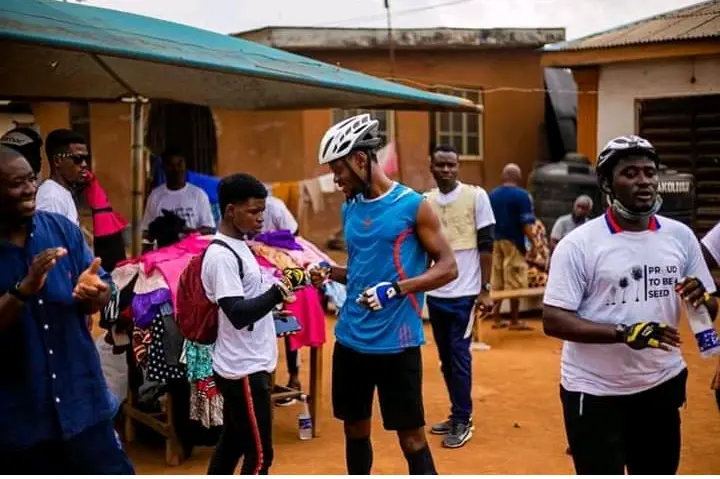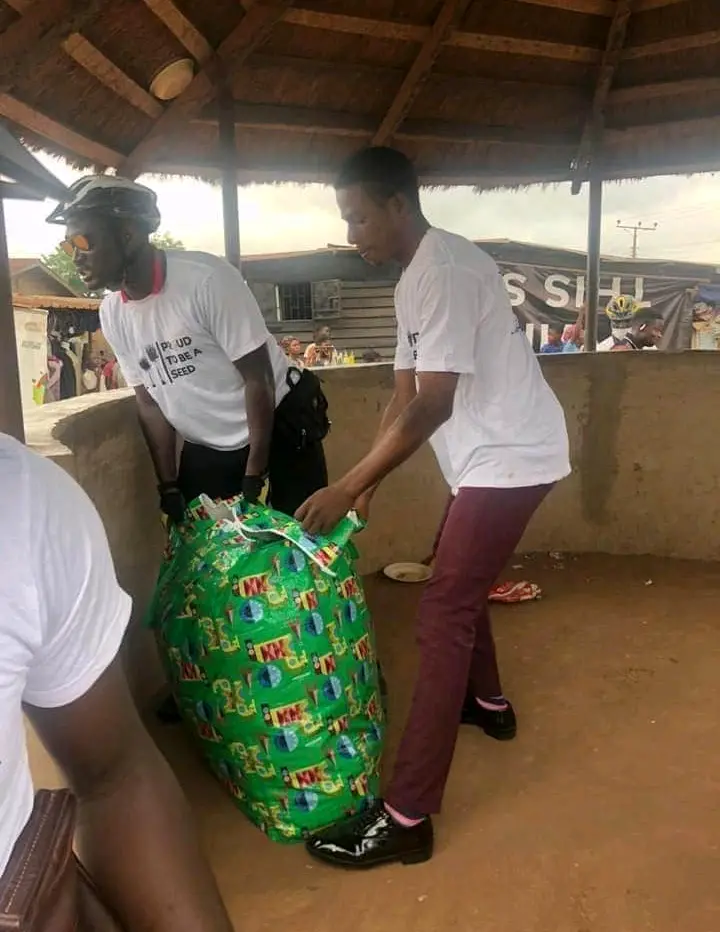 Pastor E.A Adeboye, the General Overseer of the Redeemed Christian Church of God in his statement said, "If I say I'm amazed it's an understatement because all of these started as a group of praying young boys and girls on the redemption camp and has now become an avenue to reach out to those Christ has assigned us to reach out to".
The Evangelism did not conclude with distribution of relief materials distribution alone, souls were also won into God's kingdom.
Prayers were also conducted for those going through pains, who are in bondage, or in need of miracles as the case maybe.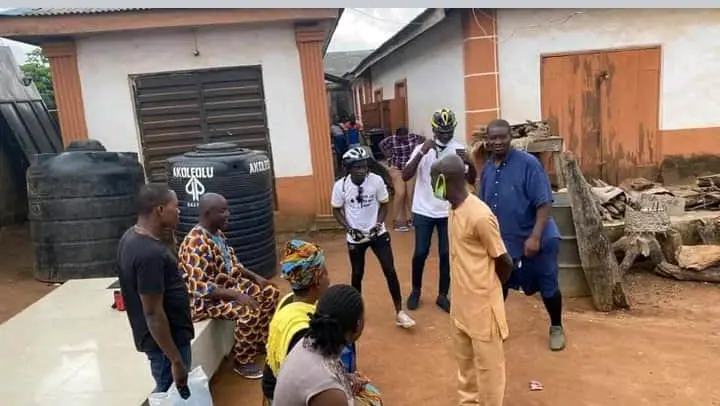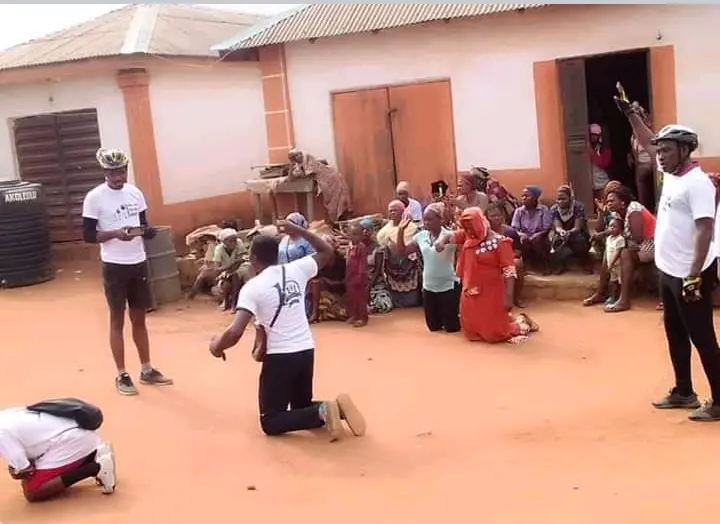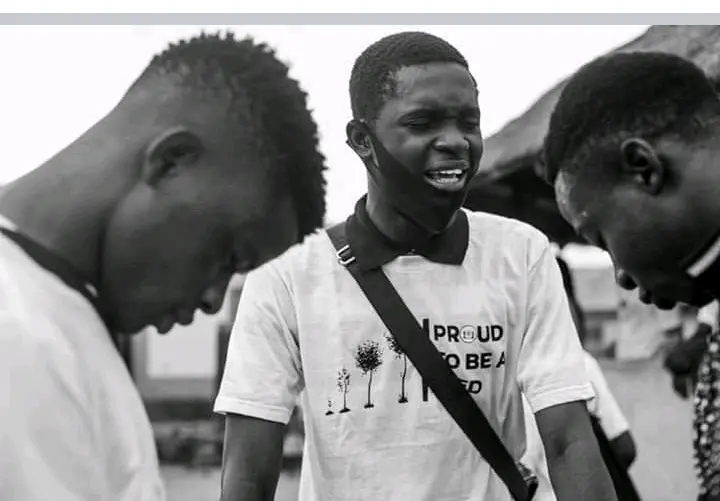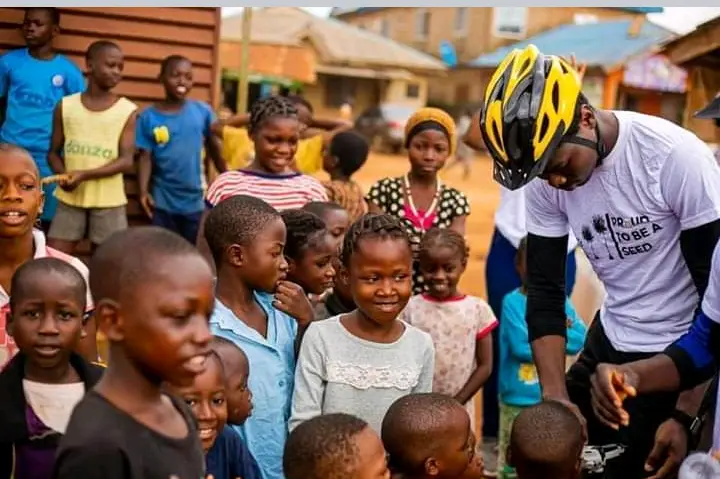 It is awesome to see creativity of this magnitude when it seems all hope for reaching out with the gospel of Jesus has been on the decline . We as Christians must remember that we might be experiencing a lockdown but we can't be knocked down. Christ must be preached, He must be heard, and we must evangelize.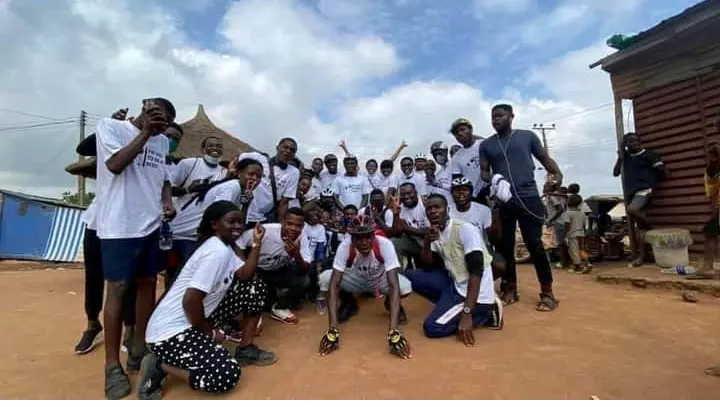 We give kudos to the team for great work of God they were able to accomplish. To God be all the glory.
Comments
Comments